How to efficiently manage the tire warehouse?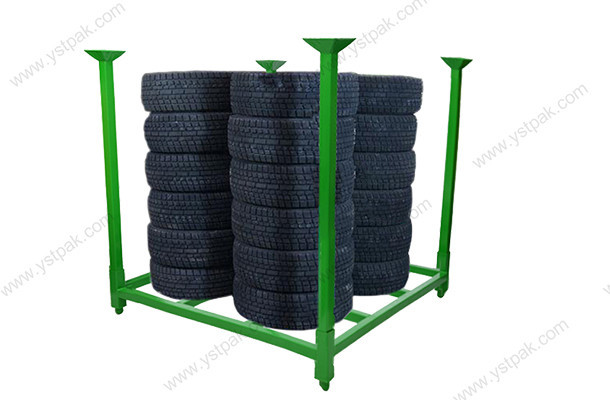 To be specific it's a 60″ w. x 60″ d. x 60″ h. stack rack that consists of two components: stackable base and 4 removable corners posts. These tire racks are generally used by large tire manufacturers and distributors for large-scale tire storage in warehouses or distribution centers.
Tire stack is flexible storage rack. These tire racks can be disassembled when not in use. Stack racks used as tire racks can be stacked 4-5 racks high allowing you to better utilize the cubic space of your warehouse.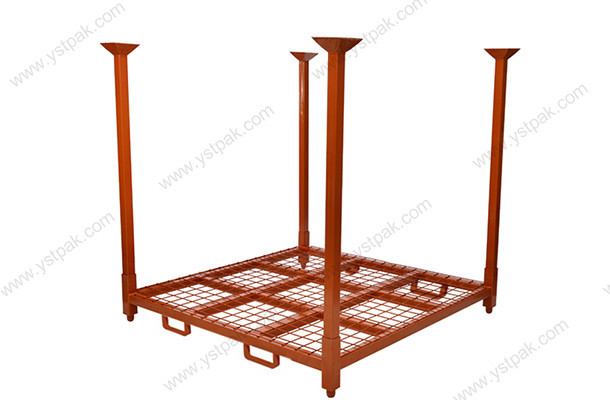 Tires are heavy and difficult to store. They take up a lot of space and can be a really inefficient use of space. Foldable tire racks store truck tires, car tires, and so on. The racks allow you to store up instead of out and take advantage of unused vertical space. They help you maximize your floor space.
The rack can be folded, and the four posts can be removed when not in use to save storage space. There are 4 forklift channels at the bottom, which can be moved by forklift.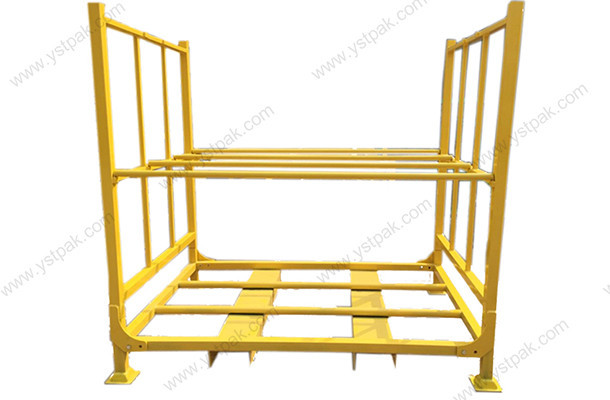 This industrial tire rack can be safe to keep goods. Mainly used to store bus tires. Space and load capacity for each tier is larger than common commercial shelves. It is easy to assemble and has 2 layers. There are 2 long forklift channels at the bottom, which can be moved by forklift.
For painting our structures, we use powder paint on metal, this type of paint has high strength and resistance to mechanical stress, corrosion, and temperature changes.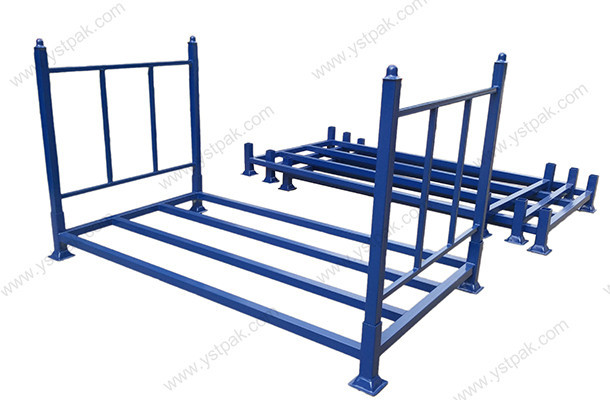 The stackable tire racks are stackable up to four high, which improves your storage density and efficiency. This feature also helps you take advantage of unused space and improve the safety of your space. They secure the tires and keep them from falling and injuring staff. They also keep the floors clear, which prevents personnel from tripping.
The color of the tire racks can be customized, and the surface treatment of the powder layer reduces rust.Each rack can hold 34-50 PCR-SUV tires.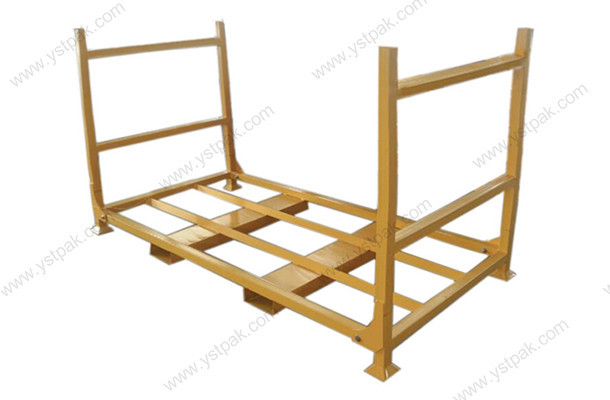 Heavy duty tire storage rack can be freely stored according to the site conditions; unified specifications, fixed capacity, storage at a glance, easy for warehouse inventory; with mechanized handling equipment, it can be used in transportation, handling, handling, storage and storage, etc.; can be stacked high to increase space Utilization rate, up to four layers can be stacked; when not in use, it can be stacked to save space.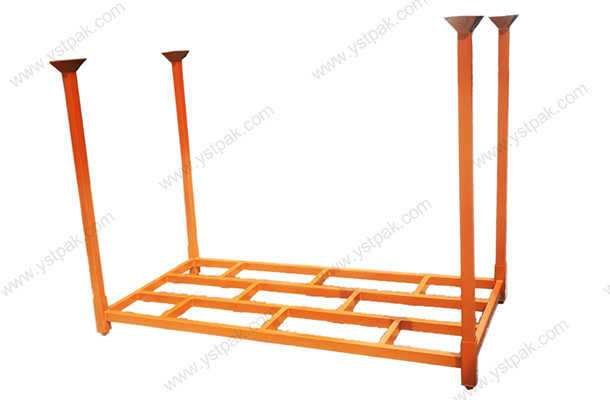 Tyre stillage is equipped with four removable corner posts to reduce shipping costs and save space in the tire warehouse. It can rearrange floor space quickly and simply than pallet racking. With a load-bearing capacity of 1100kg, multiple tires can be placed.
It regains 80% storage space when folded and can stack 4-5 layers when used. Optional bottom wire mesh & forklift guide & color.